Colorado Prep Spotlight 4.11 (Air Date: 11/11/19)
Hit the gridiron with two catalysts on the Cherokee Trail football team. Meet soccer's top goal scorer and his Atlas Prep club. A 3A battle for a North Valley title. Highlights from the State Field Hockey Championship.
---

---
Chatfield Vs Bear Creek
11/08/2019 7:00 PM (Boys) Football
Dakota Ridge Vs Golden
11/08/2019 7:00 PM (Boys) Football
---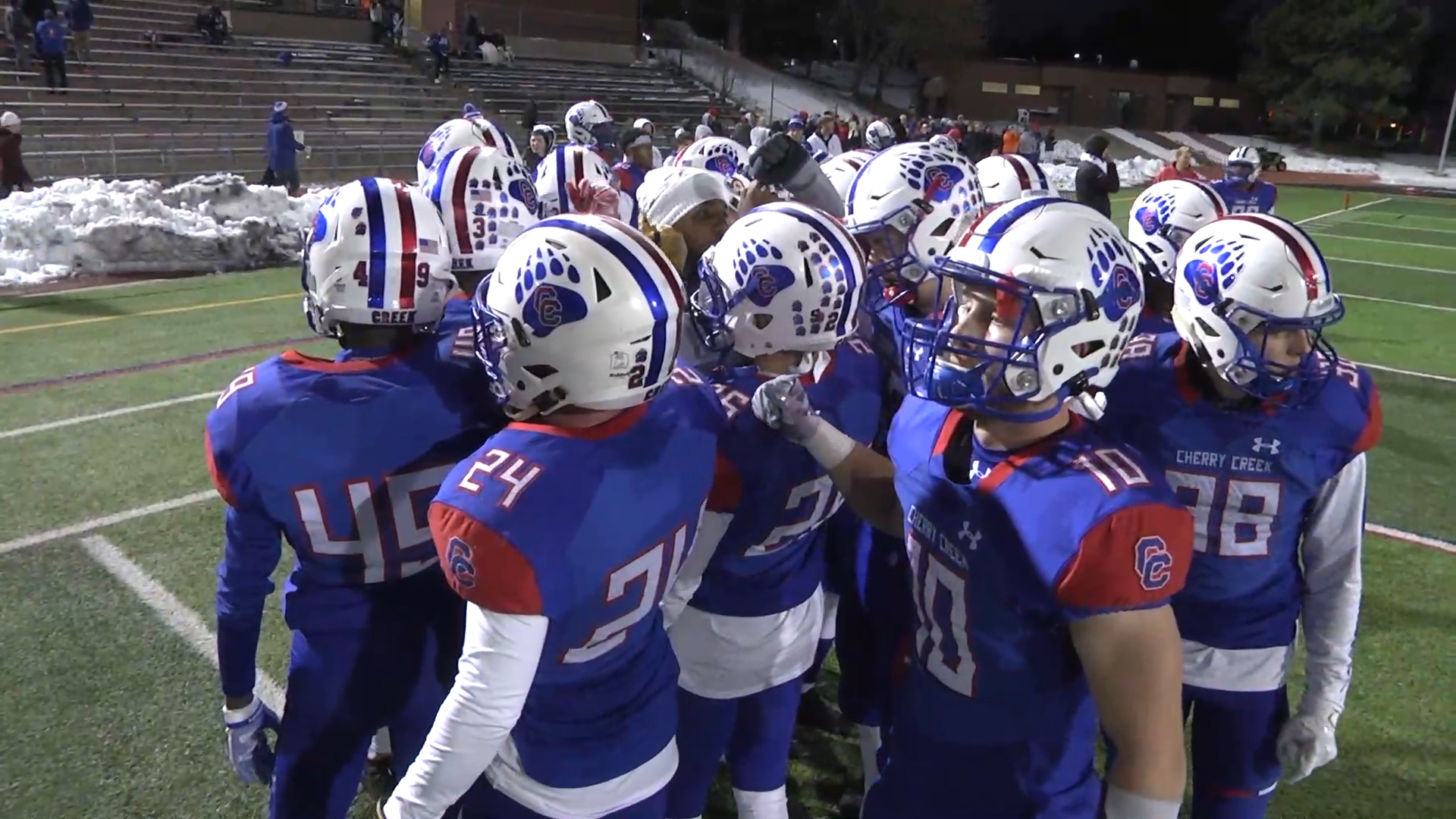 Colorado Prep Spotlight 4.10 (Air Date: 11/4/19)
Top 10 powerhouses collide for a Centennial Conference Title. Meet Pete Fewell, a very important player for the Longmont Trojans. Learn how the October snow storm impacted the fall teams. The Grandview Cheer Squad shares the spirit of their Unified program.
---
---
Nov 18th
No games scheduled